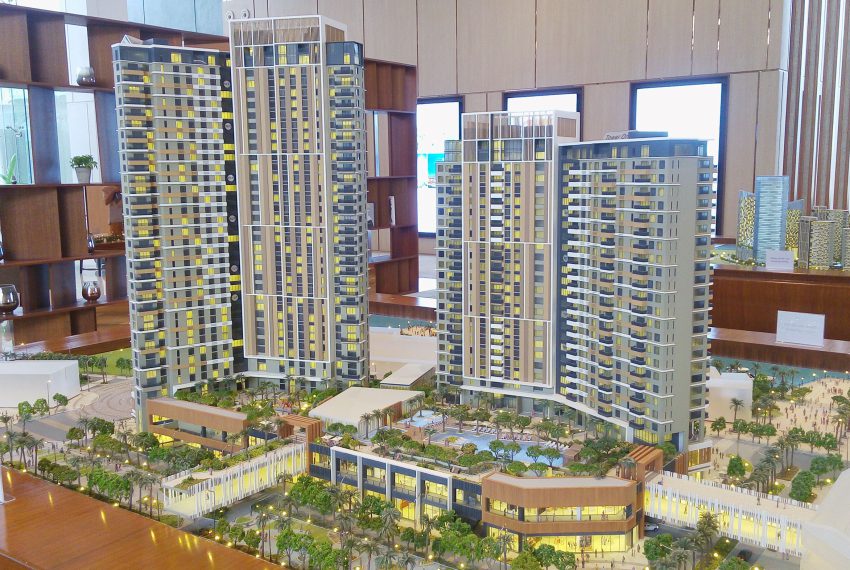 Officially Accredited with Mandani Bay
July 28, 2016 : I paid a visit at Mandani Bay's showroom located at the North Reclamation area in Mandaue City, and was able to check how gorgeous and promising this state-of-the-art condominium is that will serve residents in 2020.  Got to submit the requirements for accreditation, filled out the forms and now we are officially accredited to sell the property.

Mandani was derived from the old name of Mandaue, I just learned it from one of the receptionist there.  The staffs at their showroom are very approachable.  The construction for towers 1 and 2 is already on-going and is expected to be completed by 2020.  All units are currently pre-selling so it's a good time to acquire one as property prices may increase over time.  It is still better to check the model units at their showroom to get a feel on how it's like to live on one of the luxurious condos in the city.  Contact us if you want to check the model units and availability.  Live life on a new level of comfort.
Mandani Bay Suites
The waterfront lifestyle at Mandani Bay begins at Mandani Bay Suites, the property's first residential enclave.
Two towers are situated on a large podium that houses recreational amenities, community support facilities, and car parks.
Mandani Bay Suites features studio to three-bedroom units, and a number of individually designed special units including townhouses, lofts, penthouses, and garden units.
Aptly names for its luxurious fusion of convenience and exclusivity, this landmark gleams with a modern yet timeless exterior.
Whether your passion is for adventure, culture, creativity, or water, live it at the Mandani Bay Suites.
You can check more details from their website by clicking here or contact us if you have questions.  We would love to assist you in case you are interested to check the property.